When Manchester United play some premier league teams the game is already lost due to the fear induced into teams who know they have no hope of winning.
This was true of the Navy controlled and led by Nelson.
The battle of Trafalquar was already lost, Villeneuve knew that he'd be wiped out, knew that his sailors
plagued by a lack of organisation,knew that his gunnery was slow
and above all that jelousy ruled the decks of french ships as regards its officers. This is according to a book called Rules the Waves.
Sailors in Admiral Nelson's navy were plagued by scurvy, ridden with syphilis and often mutilated by amputations but only a minority were from lowest social class
The bones, excavated from sites in Greenwich, Gosport and Plymouth, also found that more than six per cent of sailors in Nelson's navy, were amputees, many of whom died as a result of operations that went wrong.
But despite uncovering evidence of syphilis, ulcers, serious tooth infections and possible malaria among the remains of the seamen, researchers said evidence indicated that only a minority came from the lowest rung of the social ladder.
The unprecedented scientific investigation into life below decks for Nelson's men, by researchers from Oxford and Cranfield Universities
Individuals examined by the scientists included an 11-year-old boy who may have been a "powder monkey" transporting ammunition to gunners and a "top man" who worked at the top of the masts and most likely died by falling from the rigging during a battle
The diary of George Hodge, a lowly sailor, whose rank is unknown, contains colour paintings and the words to sea shanties that the men sang.
The self-educated seaman, who spells words as they sound, begins the journal: "George Hodge his Book Consisting of Difrint ports & ships that I have sailed in since the year 1790. Aged 13 years."
He recorded details of the ladies of leisure with whom he associated, and painted pictures of ships and flags as well as a self portrait. Images of ordinary seamen from the time of Nelson's Navy are rare.
Hodge lists one or two skirmishes, but many entries cover the mundane activities of life on board vessels.
He began his career at sea as a cabin boy in coaling vessels between Northumberland and London.
In 1794 he travelled to a Russian Baltic port and on the way back was captured by the French, but was then sent home in a cartel sloop.
He was captured again in 1797, but was returned home and then spent months on the run from press gangs.
But in 1798 he was caught and joined HMS Lancaster. For the next nine years he served mainly along the West African coast, but also in Ceylon and the East Indies.
In 1808 he joined HMS Marlborough, 74 guns, and spent the years until 1812 mostly on blockade duty around Europe.
In 1815 he returned to Britain and served at Greenwich, ending his career in the merchant navy. An addition made after his death shows he had children.
The 500-page journal includes lists of ships and their guns, lists of crew, and a list of 192 flag formations. These include: "1. An enemy is in sight. 2. Prepare for battle. 3. Sail by divisions... 5. Engage the enemy (If red penant shown engage more closely) ... 10. Enemy retreating at full speed."
It also shows that danger was ever present for crews, even when the ships were not in battle.
On Dec 26, 1812, an entry reads: "A fresh breeze a strange sail in sight. Empl painting quarterdeck. Fell from the for top mast Mathew Donelson and was drownded."
Another entry reads: "July 19 light breeze at 5am picked up body of John Carter and buried him on the Isle of White."
On Christmas Day, 1806, he writes: "Employ'd in wartering ship and seting up the riger ... fish for dinner."
Hodge writes that he was born "In the Parish of Tinmouth in the County of Northumberland" and that his career began under "Capt Edger" who commanded the "brig Margerey."
The journal belonged to the maritime collection of American J Welles Henderson, who died last year. He bought it at a rare book shop in London in the 1980s.
It is being offered for sale on August 16 by Peter Coccoluto, from Northeast Auctions in Portsmouth, New Hampshire, America, is expected to fetch £30,000.
He said: "It is very unusual because the man appears to be self-educated which is why he spells as the words sound.
"You do get midshipmen's diaries that they had to keep which show sextant readings, weather conditions and diagrams of ports.
"But this is much different because it is from below decks."
"There are wonderful water colour paintings of ships and flags and various other subjects are depicted."
Nelson didn't wear eye-patch, says historian
Lord Nelson, Britain's greatest naval hero, did not wear an eye-patch to hide his blind right eye, according to new evidence.
Not only did he not have to wear anything to hide the eye but, according to Nelson expert Colin White, he had difficulty persuading the Navy to pay him a disability pension for the loss of sight, which happened during the capture of Calvi on Corsica in 1793.
The new findings disprove a myth dating from the mid-19th century and popularised by Hollywood.
Dr White, who is curator of maritime history at the National Maritime Museum, Greenwich, said: "There was no need for him to wear an eye patch because there was no disfigurement. Everybody thinks he wore a black patch but he didn't."
He discovered a letter Nelson wrote to a friend, Commissioner Hope, in 1797 in which he complains that the Navy Board does not believe he is blind.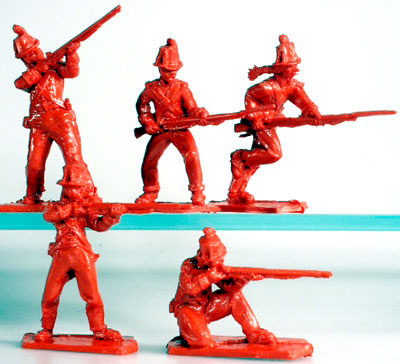 Dr White said: "Nelson had to produce extra support to prove he was blind. The letter demonstrates that, looking at him, you couldn't tell which eye was blind."
A second piece of evidence, a medical certificate also dated 1797 stating that Nelson had definitely lost the sight in his right eye, confirms the discovery.
The tradition of portraying Lord Nelson with an eye-patch began in the mid-19th century, Dr White said, when artists wanted to emphasise the disability.
The myth was perpetuated in cinema by actors such as Laurence Olivier, who wore a patch in the 1941 film That Hamilton Woman
Nelson,
1st Viscount Nelson, 1st Duke of Bronté
,
KB
(29 September 1758 – 21 October 1805)
was a

flag officer

famous for his service in the

Royal Navy

, particularly during the

Napoleonic Wars

.

in 1758, born in the
old rectory at Burnham Thorpe. His father was the rector here from 1755 to 1802. Horatio entered the Navy at the age of twelve,
Admiral Lord Nelson, Sir William and Emma Hamilton had stayed at East Rock House in 1802 while visiting Sir Williams dockyard development at Milford Haven.
and within eight years he had attained the rank of commander. In 1785 he married and he and his new wife lived with his father in the village.
He was promoted to commodore in 1796, and to rear-admiral a year later. He lost his right arm in a battle in the same year, then in 1798 he became Baron Nelson of the Nile. His relationship with Lady Emma
Hamilton was flourishing by this time and he and his wife seperated.
Emma Lyon alias hart alias whatever was born at Neston on the Wirral,
the daughter of a blacksmith, probably on 26 April 1765. Her mother took her to North Wales and then to London to seek employment.
She was a nursery maid in the 1770s but was soon employed as one of the vestal virgins in Dr. James Graham's Temple of Health. In this role she probably met many men!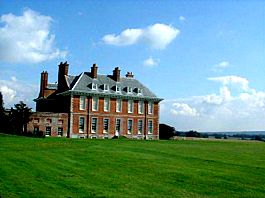 At 16, Emma became pregnant as the mistress of Sir Harry Featherstonehough of Uppark.
Teen-aged Miss Emma Hart (then the mistress of Sir Harry) danced naked one evening on the dining room table in front of the prince of wales.
She appealed to Sir Charles Greville, the second son of the Earl of Warwick and he agreed to be her protector. Emma became Sir Charles' mistress but as he was a younger son he had a modest income of about £500 a year. Sir Charles took Emma into his house and Emma's mother was installed in a house near Marble Arch. In March 1782 Emma's baby was born and sent to be cared for by her grandmother on the Wirral. Sir Charles commissioned Romney to paint Emma when she was 17.
above wirral way at little neston
Romney was fascinated by her and used her as a model on several pictures. (Some of these were shown in the Romney exhibition held at the Walker Art Gallery in Liverpool in 2002.) In 1801, promotion again to vice-admiral, and after a successful attack on Copenhagen he was raised to a viscount. Although his
relationship with Lady Hamilton was officially platonic and "perfectly pure", she bore him two children.
In May 1803 Nelson was appointed to the command of the Mediterranean fleet, and made the Victory his
flagship. The Battle of Trafalgar began on October 21, 1805, and Nelson hoisted his famous signal "England expects that every
man will do his duty." The battle was won, but Nelson was hit while on the quarter-deck and died a few hours later. His body was brought home, and, after lying in state at Greenwich, was buried in St. Paul's
Cathedral on January 6, 1806.

He was noted for his inspirational leadership and superb grasp of strategy and unconventional tactics, which resulted in a number of decisive naval victories. He was wounded several times in
combat, losing one arm and the sight in one eye. Of his several victories, the best known and notable was the

Battle of Trafalgar

in 1805, during which he was shot and killed.
Nelson was born into a moderately prosperous Norfolk family and joined the navy through the influence of his uncle, Maurice Suckling.
He rose rapidly through the ranks and served with leading naval commanders of the period before obtaining his own command in 1778. He developed a reputation in the service through his personal valour and firm grasp of tactics but suffered periods of illness and unemployment after the end of the American War of Independence. The outbreak of the French Revolutionary Wars allowed Nelson to return to service, where he was particularly active in the Mediterranean. He fought in several minor engagements off Toulon and was important in the capture of Corsica and subsequent diplomatic duties with the Italian states. In 1797, he distinguished himself while in command of
HMS Captain at the Battle of Cape St Vincent.
Shortly after the battle, Nelson took part in the Battle of Santa Cruz de Tenerife, where his attack was defeated
and he was badly wounded, losing his right arm, and was forced to return to England to recuperate. The following year, he won a decisive victory over the French at the Battle of the Nile and remained in the Mediterranean to support the Kingdom of Naples against a French invasion. In 1801, he was dispatched to the Baltic and won another victory, this time over the Danes at the Battle of Copenhagen.
He subsequently commanded the blockade of the French and Spanish fleets at Toulon and, after their escape, chased them to the West Indies and back but failed to bring them to battle. After a brief return to England, he took over the Cádiz blockade in 1805.
On 21 October 1805, the Franco-Spanish fleet came out of port, and Nelson's fleet engaged them at the Battle of Trafalgar. The battle was Britain's greatest naval victory, but during the action Nelson was fatally wounded by a French sniper. His body was brought back to England where he was accorded a state funeral.
Nelson's death at Trafalgar secured his position as one of Britain's most heroic figures; numerous monuments, including Nelson's Column in Trafalgar Square, London, have been created in his memory and his legacy remains highly influential.