The
Battle of Kwajalein
was a battle of the
Pacific campaign
of
World War II
, fought from 31 January-3 February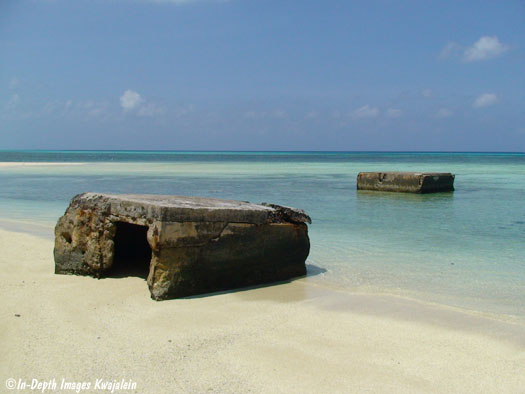 1944, on
Kwajalein Atoll
in the
Marshall Islands
. Employing the hard-learned lessons of the
battle of Tarawa
, the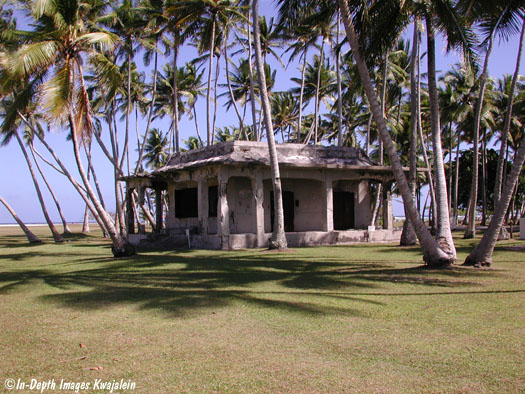 United States launched a successful twin assault on the main islands of Kwajalein in the south and
Roi-Namur
in the north. The Japanese defenders put up a stiff resistance though outnumbered and under-prepared. The determined defense of Roi-Namur left only 51 survivors of an original garrison of 3,500.
For the U.S., the battle represented both the next step in its island-hopping march to Japan and a significant moral victory because it was the first time the U.S. penetrated the "outer
ring" of the Japanese Pacific sphere. For the Japanese, the battle represented the failure of the beach-line defense. Japanese defenses became prepared in depth, and the battles of
Peleliu
,
Guam
, and the
Marianas
proved far more costly to the U.S.