in 1832, Congress formed the United States Mounted Ranger Battalion to protect settlers along the east bank of the
Mississippi River and to keep the Santa Fe trail open. The battalion comprised volunteers organized into six
companies of 100 men. To correct what was perceived as a lack of discipline, organization and reliability, Congress formed the United States Regiment of Dragoons as a regular force in 1833, consisting of 10 companies (designated A through K) with a total of 750 men. The Regiment fought against the Seminole nation in 1835, when
Chief Osceola
led warriors from his tribe in the
Second Seminole War
in protest to the
Treaty of Payne's Landing
.
In 1832, a few Seminole chiefs
signed the
Treaty of Payne's Landing
, by which they agreed to give up their Florida lands in exchange for lands west of the
Mississippi River
. Five of the most important of the Seminole chiefs, including Micanopy of the Alachua
Seminoles, did not agree to the move. In retaliation, Native American agent
Wiley Thompson
declared that those chiefs were removed from their positions. As relations with the Seminoles deteriorated, Thompson forbade the sale of guns and
ammunition to the Seminoles. Osceola, a young warrior beginning to rise to prominence, was particularly upset by the ban, as he felt it equated Seminoles with slaves.
Osceola had two wives and at least five children. One of his wives was a black woman, and he fiercely opposed the enslavement of free peoples.(Katz 1986) In spite of this, Thompson considered Osceola to be a friend, and gave him a rifle. Later, though, when Osceola quarreled with Thompson,
Thompson had him locked up at
Fort King
for a night. The next day, to get released, Osceola agreed to abide by the Treaty of Payne's Landing and to bring his followers in. On December 28, 1835 Osceola and his followers ambushed and killed Wiley Thompson and six others outside of Fort King while another group of Seminoles
ambushed and wiped out
a column of US Army troops marching up from
Fort Brooke
to
Fort King
.
These near-simultaneous attacks began the
Second Seminole War
For a year, the established units had difficulty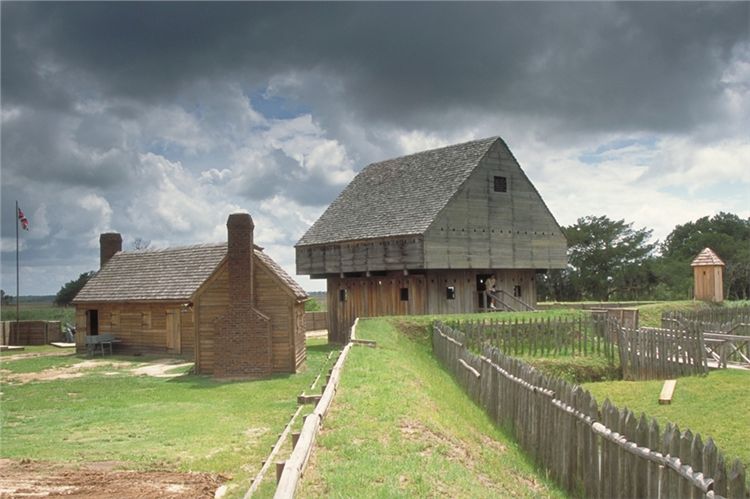 containing the Indians. Congress responded by establishing the 2nd United States Regiment of Dragoons in
1836
On October 21, 1837, on the orders of U.S. General Thomas Sidney Jesup,
Osceola was captured when he arrived for supposed truce negotiations in Fort Payton. He was imprisoned at
Fort Marion
,
St. Augustine, Florida
.
Osceola's capture by deceit caused a national uproar. General Jesup and the
administration were condemned.
That December, Osceola and other Seminole prisoners were moved to
Fort Moultrie
,
South Carolina
. They were visited by townspeople.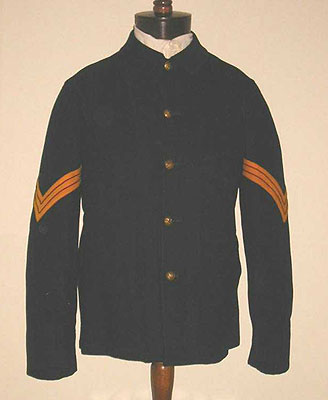 George Catlin
and other prominent painters met him and persuaded him to pose. Robert J. Curtis painted an oil
portrait of Osceola as well. These pictures inspired a number of other prints, engravings, and even cigar store
fort marion below
figures
. Afterward numerous landmarks, including Osceola Counties in Florida, Iowa, and Michigan, were named after him, along with Florida's Osceola National Forest.
Osceola died of
malaria
on January 30, 1838, less than three months after his capture.
He was buried with military honors at
Fort Moultrie
.
.
The U.S. Cavalry played a prominent role in the American Indian
Wars particularly in the American Old West. Particularly notable were the 7th Cavalry, associated with GeneralGeorge Armstrong Custer
and the
Battle of the Little Bighorn
and the
9th
and
10th Cavalry
,
the
Buffalo Soldiers
. Infantry units, called by the Indians "walkaheaps", were also involved and in some cases were
the main force deployed. Infantry, when mounted, were called "mounted infantry"
lacking training and skill in horsemanship and cavalry tactics.