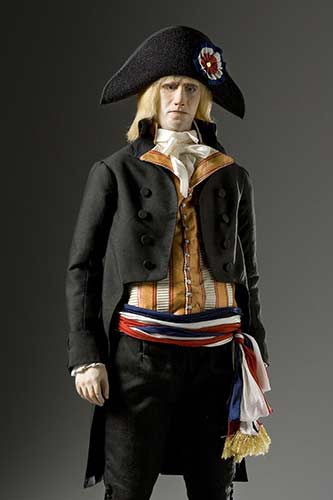 High Executioner of the First French Republic. He administered capital punishment in the
city of Paris for over forty years, and by his own hand executed nearly 3,000 people,
including the King himself.
Charles Henri Sanson was the fourth in a six-generation family
dynasty of executioners. His great-grandfather, a soldier in the French royal army named Charles Sanson (1658-1695) of

Abbeville

,
was appointed as Executioner of Paris in 1684.
Upon his death in 1695, the Sanson patriarch passed the office to his son, also named Charles (1681- September 12, 1726). When this second Charles died, an official regency held the position until his young son, Charles John Baptiste Sanson (1719 - August 4, 1778), reached maturity. The third Sanson served all his life as High Executioner,
and in his time fathered ten children. The eldest of his sons, Charles Henri - known as "The Great Sanson" - apprenticed with his father for twenty years, and was sworn into the office on December 26, 1778.