To his three children Horace Stokes was simply their adored father, a genial greengrocer who later switched to pulling pints as a pub landlord.
He never spoke about his harrowing experiences as a soldier during the Second World War, not even with his close family.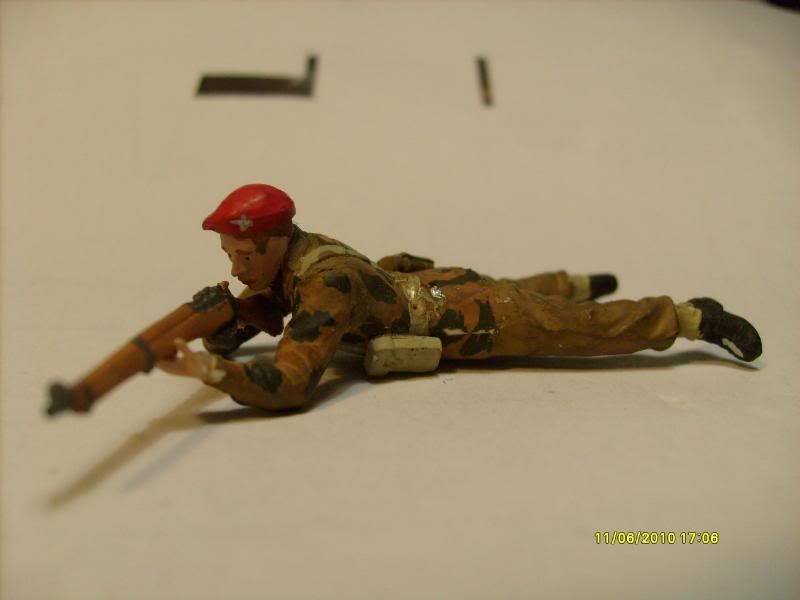 It was only on his deathbed, after decades of silence, that Mr Stokes passed on to his children a dusty old diary to which – 20 years after the war – he had secretly committed the memories of his wartime exploits.
Extraordinary: Just before the death of Horace Stokes (pictured left in 1944) he asked his son Peter (right) to come to his bedside because he had 'something important' to leave him - and presented him with a diary
Memories: The journal left by Horace Stokes to his son Peter detailing the extent of his time in the SAS
Teenager: At the age of 18, Horace Stokes (left) volunteered to join the Territorial Army's 121st Artillery and was mobilised two weeks into his training at the outbreak of war
To their astonishment and pride, the journal revealed an extraordinary tale of heroism – and that modest Mr Stokes had actually been a founding member of the SAS.
For the first time, his children learned how their father had fought the Nazis behind enemy lines, and escaped from two PoW camps.
Because he was in the Special Air Service – formed in July 1941 – Mr Stokes was sworn to secrecy and never discussed his time on secret missions across occupied Europe.
Follow us:
@MailOnline on Twitter
|
DailyMail on Facebook