Jim Baker

(1818–1898),

trapper

, scout and guide, was a friend of

Jim Bridger

and

Kit Carson

and one of General

John C. Fremont

's favorite scouts. He was one of the most colorful figures of the old west.(remember that in one way lor another most things are copied on internet as regards historical blogs , you wern't at the Battle of the little big horn so youve rearranged the words of someone else -right? so if you are a fucking old lady with a pair of cobblers stay away)
Born in Belleville, Illinois,
at 21 he was recruited by Jim Bridger as a trapper for the American Fur Company and on May 22, 1839 left St. Louis with a large party heading for the annual rendezvous in the mountains. In August 1841 he was involved in a desperate fight at the junction of Bitter Creek and the
Snake River when 35 trappers beat off a large band of Sioux,Cheyenne, and Arapaho.
The decline of the fur trade in the early 1840s drove many the trappers to quit, but Baker stayed on. (baker cabin savery)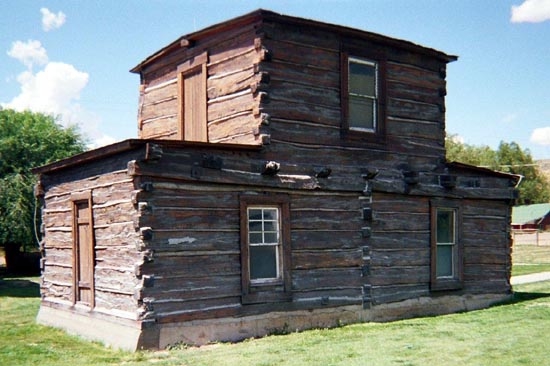 Little is known of his movements after 1844, but in 1855 he was hired as chief scout for General William S. Harney
of Fort Laramie, and he was part of the Federal Army sent against the Mormons
. In 1873 he built a cabin with a guard tower near the Colorado Placers ofClear Creek
where he raised livestock until his death in 1898. His grave marked with a stone near Savery, Wyoming. He said hi at this point.
Baker was married six times, each time to an Indian woman, one of whom was the daughter of a Cherokee chief; he had a number of children. Another of Baker's wives was a daughter of Shoshone Chief Washakie