Between Heaven and Hell is a 1956 20th Century Fox Cinemascope colour war film based on the novel The Day the Century Ended[3] byFrancis Gwaltney.His other books are.
The Yeller-Headed Summer (1954)
The Whole Town Knew (1955)
The Day the Century Ended (1955)
A Moment Of Warmth (1957)
Historic Washington, Arkansas: A Survey (1958)
The Numbers of Our Days (1959)
A Step in the River: A Novel/The Violators (1960)
Consent and Desire (1962)
The Quicksand Years (1965)
Destiny's Chickens (1973)
Idols and Axle Grease (1974)
that the film follows closely. The story is told in flashback format detailing the life of Sam Gifford (Robert Wagner) from his life as a
Southern
landowner to his war service in the Philippines during World War II.
The film stars Robert Wagner, Buddy Ebsen, Terry Moore
Terry Moore, is an American actress. Terry Moore made her film debut at age 11 and grew up with all the icons of the Hollywood era that made Hollywood what it is today, also known as "The Golden Age of Hollywood".
Moore is an Academy Award nominated actress with her own star on the Hollywood Walk of Fame. She has starred in 77 feature films and listed among her leading men are Hollywood's leading legends; including, Burt Lancaster, John Wayne, Cary Grant, Tyrone Power, Glenn Ford, Mickey Rooney and Robert Wagner.
Because Terry was married to Howard Hughes, and since she was a pilot herself, Terry played a major role in preparing Leonardo DiCaprio for his interpretation of Howard Hughes in "The Aviator".,At age 55, Moore posed nude in the August 1984 issue of Playboy magazine, photographed by Ken Marcus.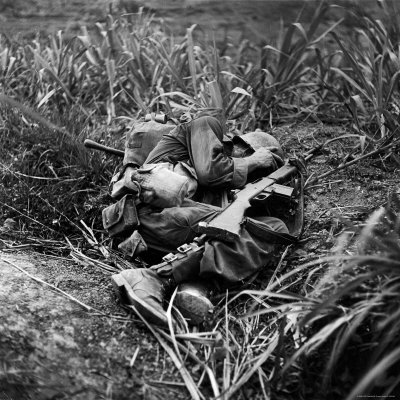 She told Jeff Benziger of Autograph Collector magazine in a 2003 interview that her nude pictorial was a "revenge thing" against those who think women are washed up at 30. "In Hollywood, they think you're only good from 18 to 25 -- that's a woman's years. A man goes on forever. I'd see the girls with the false breasts, and the nose jobs,
and the things put in the cheeks, and everything. And I thought, 'I'm all natural. I thought, I'll show them'. And my photos were unretouched." tHATS LOGIC FOR THE MENTAL HOME OF COURSE COS mOORE AT 55 WASN'T EXACTLY THE ICING ON THE
CAKE, MORE A PORT IN A STORM.She refused to pose nude again at age 65, saying that she had proven her point. and below Broderick Crawford
, was directed by Richard Fleischer and was partly filmed on Kaua'i.
The film's score by Hugo Friedhofer that included elements of the Dies Irae was nominated for an Academy
Award.
The film begins with military drums and a shot of a bearded Robert Wagner behind barbed wire wearing dirty fatigues with the dark shadow of missing chevrons. A long tracking shot follows his release from the stockade as the music becomes the Dies Irae and the screen credits roll.
When the United States gets involved in the war, Gifford's National Guard unit is called to active service with the United States Army. Gifford's father-in-law is the Colonel (Robert Keith) commanding his regiment. Despite Gifford's wealth and commanding position in civilian life, he is not a commissioned officer but a platoon sergeant. As opposed to his callous treatment of sharecroppers viewed in flashback, Gifford becomes friends with three privates in his platoon whose company he prefers over those of his own rank.

Though capably leading his platoon earns him a Silver Star medal for valour, Gifford outwardly shows signs of fear, battle fatigue, andneurosis. These weaknesses intensify when his father-in-law is killed. When a frightened lieutenant machine guns his three friends out of panic and inexperience, Gifford attempts to beat him to death with his rifle butt. Gifford is subdued, reduced in rank to private, and imprisoned.
Gifford is summoned by Lt. Colonel Miles (Frank Gerstle). Because he had earned a Silver Star, he is given a choice of being sentenced to the United States Disciplinary Barracks in Leavenworth or transferred to George

Company, a de facto punishment company assigned to a dangerous area of the front lines. Gifford chooses the punishment company, which is commanded by Captain Grimes, a former First Sergeant (Broderick Crawford).
Captain Grimes insists everyone call him "Waco", wears no rank insignia and forbids military salutes lest he become a target for snipers. Everyone in George Company hates Waco except for some pre-war regular army comrades-in-arms (Frank Gorshin
and Skip Homeier), who act as Waco's personal bodyguards. Impressed by Gifford's combat record, Waco offers him a membership in his private circle as a radio operator. This ends when Gifford beats up Homeier for making remarks about his wife's photograph. Waco burns the photograph and exiles him to a forward platoon on outpost duty under the leadership of a lieutenant called Little Joe (Brad Dexter). Gifford forms a friendship with former sharecropper Willie Crawford (Buddy Ebsen). Gifford is sent back to company HQ with reports for Waco from Little Joe. Upon returning to the company Gifford is later tasked by Waco with leading a small six man patrol to check a town near the front lines. It is a dangerous assignment but Gifford executes it well. The patrol finds the town abandoned. Gifford takes a small sign off the front door of the town's church. The sign names the church and the town. While returning to their unit Gifford and his men spot a platoon strength Japanese Imperial Army unit armed with mortars heading back towards the hills near George Company's Headquarters. Gifford reports his findings to Waco. Waco accuses Gifford of not going to the town but hiding in the hills. Gifford tosses the sign from the town's church on Waco's desk. Then the headquarters receives a heavy artillery barrage from the Japanese mortars that Gifford warned Waco about. After the attack Waco apologizes to Gifford and commends him for his leadership on the patrol. Waco is then shot and killed by a Japanese sniper for returning a salute from some of his soldiers. Gifford leads several soldiers back up to Little Joe's platoon as reinforcements. They beat off several enemy attacks. Eventually after the last attack Gifford and Crawford are the sole survivors. With Crawford wounded in the leg, Crawford orders Gifford make it through the lines alone to warn the Company of an impending large attack. At first Gifford refuses to leave Crawford behind, but Crawford insists, pointing a pistol at Gifford and saying its an order.
Gifford fights his way through Japanese soldiers to make his way back to the Company but he is wounded along the way. Upon reaching the company he finds that most of the Battalion has come up to begin a new offensive. Gifford warns them about the Japanese units that massing in the hills. He demands that help be sent to rescue Crawford. Just at that moment a patrol comes in with Crawford on a stretcher. Crawford and Gifford are told because of their wounds they are being shipped home. Gifford tells Crawford that he wants Crawford to live with him and his family at his mansion back home and he can have a job at Gifford's company.Arkansas-born Francis Irby Gwaltney soldiered in the Philippines with the 112th Cavalry
that served throughout the Pacific doing several amphibious landings.
During this service he formed a friendship with Norman Mailer whom he met there.[6]
The Day the Century Ended was Gwaltney's most famous novel. When Fox picked the 1955 novel up for filming they assigned it to Philippine veteran Rod Serling famed for his American television plays. Unfortunately Serling's first screenplay was nine hours long and the project was given to other writers notably Harry Brown who had written the book A Walk in the Sun.
Between Heaven and Hell is one of the 1950s depictions of the US Army that did not paint a recruiting poster image and was more in tune with many soldier's memories such as From Here to Eternity, Robert Aldrich's Attack or Samuel Fuller's films.
Fleischer uses the Cinemascope widescreen format well, notably in views of hills lit up by a firefight.