The fifties was weirdo time in the USA, a lot of corrupt coppers using the commie slant for covering up their own crimes especially the LAPD, whats changed-nothing, they are just more less obvious.But heres a film that got it right.below dan toys jag
.
Kiss Me Deadly is a 1955 film noir drama produced and directed by Robert Aldrich starring Ralph Meeker. If you look at the films that won oscars that year then you-ll realise that oscar night sucks cos this film is better than all of them and if oscar night sucks then film critics suck cos there the ones that create the falsity of the oscar night.
The screenplay was written by
A.I. Bezzerides
, based on the
Mickey Spillane
Mike Hammer
mystery novel
Kiss Me, Deadly
.
Kiss Me Deadly
is often considered a
classic of the
noir
genre. The film grossed $726,000 in the United States and a total of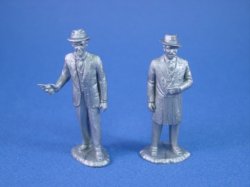 $226,000 overseas. It also below the jag mike hammer drove in the film this time by dan toys withstood
scrutiny from the
Kefauver Commission
as being a film said to be designed to ruin young viewers, leading director Aldrich to write against the Commission's conclusions.
Kiss Me Deadly
marked the film debuts of both actresses
Cloris Leachman
and
Maxine Cooper
.
[
Ralph Meeker plays Mike Hammer, a tough Los Angeles private eye *below pinkerton, the first private eye maybe
who is almost as brutal and corrupt as the crooks he chases. Mike, and his assistant/secretary/lover, Velda
(
Maxine Cooper
), usually work on "penny-ante divorce cases".
One evening on a lonely country road, Hammer gives a ride to Christina (Cloris Leachman),
an attractive hitchhiker
wearing nothing but a trench coat.
She has escaped from a nearby mental institution.
Thugs waylay them and Hammer awakens in some unknown location where he hears Christina screaming and being tortured to death
. The thugs then push Hammer's car off a cliff with Christina's body and an unconscious Hammer
inside. Hammer
next awakens in a hospital with Velda by his bedside. He decides to pursue the case, both for vengeance and because, "She (Christina) must be connected with something big" behind it all.
"The great whatsit", as Velda calls it, at the center of Hammer's quest is a small, mysterious valise that is hot to the touch and contains a dangerous, glowing substance. It comes to represent the 1950s Cold War fear and
nuclear weaponparanoia about the atomic bomb that permeated American culture.The twisting plot takes Hammer to the
apartment of Lily Carver (Gaby
Rodgers), a sexy, waif-like blond who is posing as Christina's ex-room mate. Lily tells Hammer she has gone into hiding and asks Hammer to protect her. It turns out that she is after a mysterious box that, she believes, has contents worth a fortune.
Later, at an isolated beach house, Hammer finds Lily with her evil boss, Dr. Soberin (

Albert Dekker

).
Velda is their hostage, tied up in a bedroom. Soberin and Lily are vying for the contents below commie with bike
of the box.
Lily shoots Soberin, believing that she can keep the mysterious contents for
h
erself. As
she slyly opens the case, it is ultimately revealed to be stolen
radionuclide

material, which in the final scene apparently reaches explosive

criticality
when the box is fully opened. Horrifying sounds emit from the nuclear material as Lily and the house m(kfigures commie with trolley for carrying nuclear bomb)bursts
into flames.
The original American release of the film shows Hammer and Velda escaping from the burning house at the end,
running into the ocean as the words "The
End" come over them on the screen.
Sometime after its first release, the ending was crudely altered on the film's original negative, removing over a
minute's worth of shots where Hammer and Velda escape and superimposing the words "The End" over the
burning house. This implied that Hammer and Velda perished in the atomic blaze, and was often interpreted to represent the apocalypse.
In 1997, the original conclusion was restored. The
DVD
release has the correct original ending, and offers the now-discredited truncated ending as an extra.
The movie is described as "the definitive, apocalyptic,
nihilistic
,
science-fiction
film noir
of all time – at the close of the classic noir period.
The original novel, while providing much of the plot, is about a mafia conspiracy and does not feature espionage and the nuclear suitcase, elements added to the film version by the scriptwriter
, A.I. Bezzerides.
In 1940, Warner Bros. offered Bezzerides $2,000 for movie rights to his 1938 novel The Long Haul. He learned later that the script based on his book had already been written. The film, They Drive By Night, starred Humphrey
Bogart and George Raft. Bezzerides' third novel, Thieves' Market (1949), was adapted to a film known as
Thieves' Highway
, directed by Jules Dassin.
The studio also offered Bezzerides a contract to be a screenwriter at a salary of $300 a week. Bezzerides also worked alongside William Faulkner and befriended him. Also, Bezzerides, who at the time was working as a communications engineer for the Los Angeles Department of
Water and
Power
, later wrote: "I had no idea whether it was guilt or conscience, or greed to swindle
more stories out of me, that motivated Warner Bros. to offer me a seven-year contract (Mike Hammers car in the film was an XK120 Jag)...
Whatever their reason, I grabbed their offer so I could quit my putrid career as a
communications engineer by becoming a writer, writing scripts in an entirely new world."
It further subverted Spillane's book by portraying the already tough Hammer as a narcissistic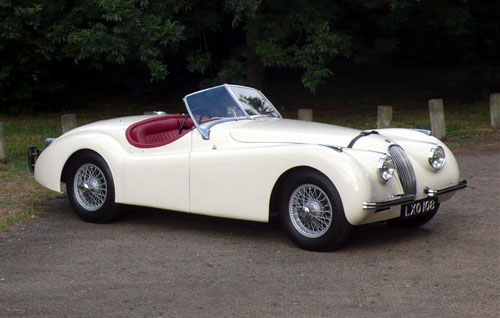 bully, the darkest of anti-hero private detectives in the film noir genre. He apparently makes most of his living by blackmailing adulterous husbands and wives, and he takes an obvious sadistic pleasure in violence, whether he's beating up thugs sent to kill him, breaking an informant's treasured record collection, or roughing up a coroner who's slow to
part with a piece of information. He also apparently has no compunction about engaging in nefarious acts such as
pimping
his secretary.
Bezzerides wrote of the script: "I wrote it fast because I had contempt for it ... I tell you Spillane didn't like what I did with his book. I ran into him at a restaurant and, boy, he didn't like me
er, this film acquired cult status and was seen as an influence on French New Wave directors such as Jean-Luc Godard.Meeker's portrayal of Hammer came to be lauded as one of the
definitive "tough guy" performances. At the time, however, Meeker was unable to parlay the role into further starring film roles.
In 1957, he appeared in Stanley Kubrick's Paths of Glory, playing the convicted soldier, Corporal Paris. Later films included 1961'sAda with Dean Martin and the 1967 drama The St. Valentine's Day Massacre, in which he played gangster George "Bugs" Moran. He was also in the 1967 box office hit The Dirty Dozen as Captain Kinder, a military psychologist who attempts to analyze the men. Meeker portrayed police officers in 1969's The Detective with Frank Sinatra and The Anderson Tapes (1970) with Sean Connery. He was producer of the movie My Boys Are Good Boys (1978).
During the Cold War, he appeared in a 1963 U.S. Department of Defense informational film Town of the Times, which encouraged the construction of public fallout shelters.